Spalletti explains what mistake Inter must avoid in Champions League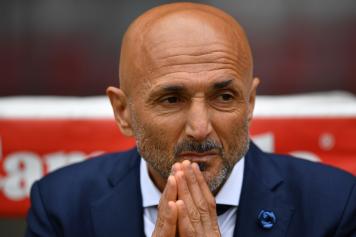 14 September at 16:20
In
less
than
a week's time, Inter Milan
will
face Parma in the Serie A
followed
by a game
against
Tottenham
Hotspur
in the
UEFA
Champions
League.0
Luciano
Spalletti
, the manager of Inter Milan
said
that his
players
should
not be
afraid
of the Premier League at San Siro on
September
18.
"I expect That having a number of players is important and there is almost every professional maturity, so I expect them to be ready to give the contribution That We expect and That they can give," Calciomercato.com
quoted
Luciano
Spalletti
as saying
"Now , without having to have a preparation and to experience in the Champions League behind us We must certainly avoid being scarred by the fear of novelty, by getting us ready and being convinced That our qualities are sufficient to pass the turn.
"I consider it important because before Tottenham you have to win the race tomorrow in a convincing way, playing good football, showing personality, and tomorrow at 2pm you will know the training. "will know the training."