Spalletti hits back at Sassuolo president after taunting comment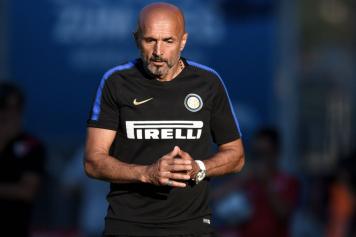 26 July at 23:00
Luciano Spalletti
spoke to Inter TV
after the Nerazzurri's 2018/19 Serie A schedule was revealed, admitting that there are many 'pitfalls' at the beginning of every season.
"At the beginning of the season, there are always pitfalls, because we still don't know our own strengths properly. No one has ever shown that the first game conditions your season, many things need to be put in place. First and foremost, however, a win is needed," said Spalletti.
Inter have lost all of their last three games against Sassuolo and the president of the latter stated that 'I don't have any more room on my wall for pictures of wins against Inter'. Spalletti, of course, reacted to this.
"We have to cause problems for the Sassuolo president, who said he has no more room on his wall for pictures of wins over Inter. He's already got a lot, so we need to try and take away the chance for any more…"