Spalletti: Inter can't depend on one player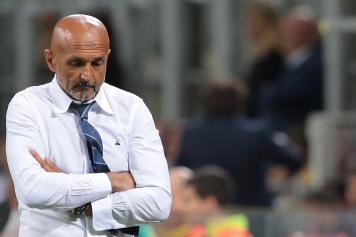 31 August at 17:00
Inter Milan coach Luciano Spalletti has said the Nerazzurri are not cannot rely on one player when asked about Radja Nainggolan.
"If you are a strong team you can not depend on a single person , also because I would like everyone to turn around to always have fresh strength. He has qualities that we did not have the past season, he has aggressive flashes and speed of ideas, he can give us something. But this team must be and is strong even if we lack a player or another," the coach of Inter, Luciano Spalletti
said
.
Inter Milan are yet to win in the Serie A and he said the message he has sent to his players.
"There are methods to train well, we make montages for the construction and development of theopponents' game, pressing, ball movement, and then it is put into practice on the pitch," he said.
"If we talk about the game, I saw a couple of they could become heavy and I went to recall them, some things must be put right away, but the dialogue lasted for a quarter of an hour as always: everyone is responsible for his role, it takes the responsibility to stay in those posts."