Spalletti: "Inter have improved since last season"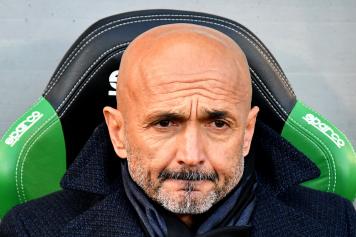 11 May at 16:00
Inter Milan manager Luciano Spalletti believes that the club has improved a lot since last season, despite their probable inability to finish inside the top four.
The nerazzurri are currently fifth in the Serie A table, two points behind Roma and with two games to go, there still is a chance that the nerazzurri finish inside the top four. That is the target that was set out for them and Luciano Spalletti early on in the season and it seemed to be going very well during the first half of the season, when Inter seemed intent on challenging for the title, let alone top four.
In his recent pre-game press conference, Luciano Spalletti has expressed his belief about how the club has improved from last season.
He said:
"Last year on the 32nd matchday, Inter did not have this chance for qualification.
"We have 10 more than Atalanta and 9 more than Milan, and from our numbers you have to see this as an improvement for Inter or a worsening of the others. "
He also said: "We struggled a bit but now we are very close to being a very strong team. "
Kaustubh Pandey(@Kaus_Pandey17)