Spalletti: 'Loss of concentration costed us the match'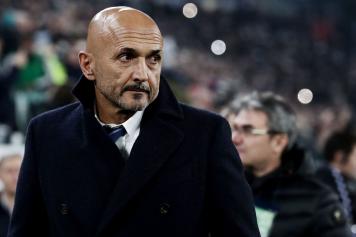 07 December at 23:30
Inter Milan manager Luciano Spalletti believes that the side's tendency to lose concentration costed them the game against Juventus, as the nerazzurri are now 14 points adrift of them in the table.
A Mario Mandzukic goal proved to be the winner for the bianconeri as a Joao Cancelo cross was met by the head of the Croatian in the 66th minute to hand Juve a lead.
Spalletti though, was
talking to the media
after the defeat and he revealed that losing attention and concentration at crucial moments costed Inter the game and he had forseen an error on Joao Mario's part before the goal.
He said: "Before the goal I was calling Joao Mario because he was not aligned with the defensive line, this is the attitude of taking things lightly which I speak about.
"We should never lower our attention because if you become take it lightly, then do not recover anymore. The situation was there, so we had to run back.
"The defensive line must close them down, instead we left space for the cross and the header."
Juve remain unbeaten in the Serie A, with Inter now at third 14 points behind them and at the risk of going further behind Napoli, who play Frosinone.
For more transfer news and updates, click here