Spalletti: 'Nainggolan is not out of the team. Miranda has not recovered'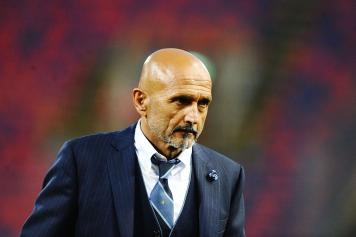 25 December at 15:40
Inter coach
Luciano Spalletti spoke on the eve of Inter's matchup against Napoli
and addressed various topics.
"I think it is right to play on the 26th. Football is one of the most popular forms of entertainment in Italy. People want to come and see games. The ball is the gift that is fashionable for children and therefore it is right that we do our job by giving people at home the opportunity to watch football on TV, relax with their families or at the stadium," he said.
"Napoli? The players are the first to be disappointed after Chievo. They want to play right away to put things right. We have to play with intelligence. Ancelotti is one of the best if not the best in Italy. He knows when it is time to attack or defend.
"Almost everyone is available. Miranda has not recovered, but Asamoah has recovered, Joao Mario is also available. I am sorry not to have Nainggolan because he is a very strong player but the rules in a team are as important as the ball. He is not out of the team, justs out of this match. After that, he will train and will be part of the group and we look forward to his contribution," Spalletti concluded.