Spalletti on Inter Milan-Roma and Rafinha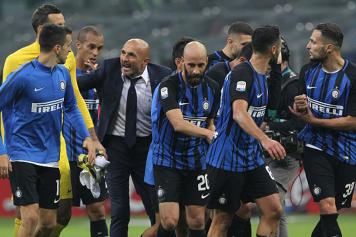 20 January at 15:45
Luciano Spalletti spoke to an assemblage of media on Saturday, in advance of Inter Milan's clash with Roma on Sunday evening. He addressed his club's struggles before the winter break, how they plan to shake off the rust, and Inter's transfer strategy.
ON THE WEEK VACATION:
The players are now coaches of themselves. Do not underestimate how professional this players are.
ON HOW THIS MATCH DIFFERS FROM THEIR 1-3 VICTORY IN ROME IN THE SECOND MATCH:
We were at the beginning, we had just met each other. Now we have more mechanisms tested, but we feel tired and weary. But both teams will play openly because we need points.
WILL TOMORROW'S MATCH DETERMINE CHAMPIONS LEAGUE SPOTS?
No, it's still early. We know that matches like this can determine a lot from the point of view of enthusiasm, but it's still a long season and anything can happen.
ON THE TRANSFER MARKET:
I work with Ausilio and Sabatini 24 hours a day, they are in tune with me. Now it's up to us to help Rafinha find his way here.