Spalletti's Inter performing better than Mourinho's UCL-winning season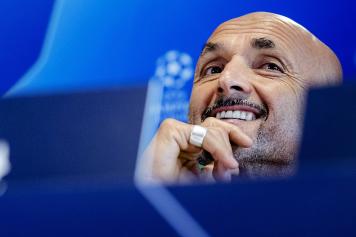 01 November at 20:15
Inter Milan have had a strong start to the 2018/19 campaign, putting a few blips behind them to pick up good form. Many Nerazzurri fans will remember the 2009/10 season in which Jose
Mourinho helped Inter complete the triple; winning Serie A, Coppa Italia and the Champions League.
In that season, after 13 games played, 10 in the league and 3 in the Champions League, Inter had won eight games – this season, after 13, Spalletti's side have won nine.
Spalletti's side have also conceded fewer goals. Both seasons have had a bogey game. For Spalletti, it was the home defeat against Parma which asked some questions of the team and the manager.
For Mourinho, it was a draw with Bari – coming after the Supercoppa Italiana defeat to Lazio 2-1.
Mourinho's side had scored more goals at this point, finding the net 29 times – 9 times more than Spalletti's side has up to this point.
Inter today have conceded just 10 goals this season; compared to the 12 of Mourinho's team.
Only twice this season has Samir Handanovic conceded more than one goal and the same goalkeeper has bettered Julio Cesar's clean sheet tally 5 to 4.
Spalletti needs to show now that statistics don't lie and that he has a good chance of somewhat
replicating Mourinho's heroics 9 years ago. All hands on deck for the Nerazzurri this season but they have certainly shown that they are once again in the upper echelons
of Serie A.
Sam Wilson