Spalletti: 'This way of winning follows the team's character'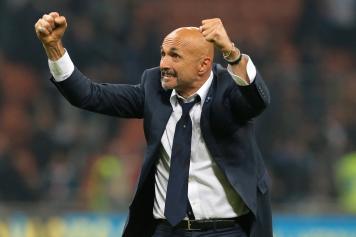 22 September at 23:15
Inter Milan emerged victorious from their match against Sampdoria this evening, winning 1-0 thanks to an injury-time winner from Marcelo Brozovic. Speaking to
DAZN
immediately after the game, Inter head coach Luciano Spalletti revealed his feelings and thoughts on the game:
Let's start from your expulsion, how did it happen?
"I turned to the camera to scream, there was the fourth man who told me that I did it with too much force, but I was turned towards the camera because it was an important goal, but they interpreted it as an overly emotional reaction."
Can this way of winning increase the Inter's bonus?
"This way of winning follows the character shown by the team in the previous match, where it has always remained in the race fighting on every ball, taking risks, but we are Inter and we must always play on the razor's edge for the victory."
On the salute to the Genoa Fire Brigade:
"I do not know how you have seen it ... But they are always working guys, always available to ordinary people and not much in the limelight."
Nainggolan was pressing Ekdal, was this your desired choice?
"When you build your opponents we have to bring pressure, when you decide to attack higher there are grooves. He started off putting pressure on Ekdal until he arrived at the defensive line where one of the defenders decides to attack the attacking midfielder or the attacking the mezzala. You need to break these lines if you decide to bring the high pressure."
For more news, views and features,
visit our homepage.