Spalletti: 'Totti's renewal? Ask Pallotta'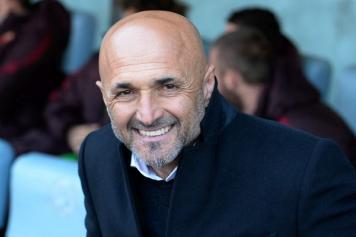 24 April at 16:03
AS Roma manager
Luciano Spalletti
talked to media ahead of tomorrow's Serie A clash against second-placed Napoli.
"I spoke to doctors and it looks like
Rudiger
will train with the rest of the group today. Napoli have been the best team this season after Juventus, it means that Sarri was right when he made some choices regarding men and system."
"They are strong up front and solid behind, we have to imitate them."
"I don't know if it will be Totti's penultimate's game at the Olimpico. I've already talked about that and
I don't want to repeat myself.
This rivalry does not exist. My role imposes me to make choices using principles which every manager has to use."
"That's the way I am,
I am happy if Totti will do what makes him happy.
I will help and support him regardless the role he'll be covering next season. I am looking at results, Totti's renewal is an issue between him and the president."
Lorenzo Bettoni @lorebetto