Spanish footballer gets 47-match ban after assault on referee assistant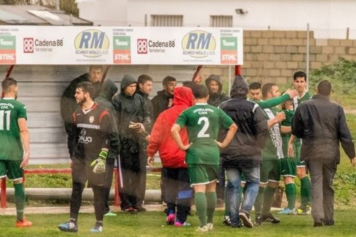 17 February at 16:36
David Collantes, a player under contract with Jedula, a non-professional Spanish club has received a 47-game ban after assaulting the referee's assistant during last week-end's league clash against Portuense,
europasur reports
.
The Spanish striker was given his marching order in the 27th minute of the first half with his opponents already leading for 3-0. On his way to the bench, Collantes offended the referee's assistant and hit him with
three punches, one on the face and two on his ribs.
The Spanish striker is also reported to have
taken the assistant by scruff of the neck
and made his lips bleed. The local committee of the Andalusian FA has banned the player for 47 games and his club has been penalized one point.
​Police officers were called to the spot to
sort the situation out last week-end and the local Andalusian committee has recognized that the security of the referee and his assistants had been put into trouble by the player's violent behaviour.
pic credit: europasur