Sporting Lisbon fans invade training centre in shocking assault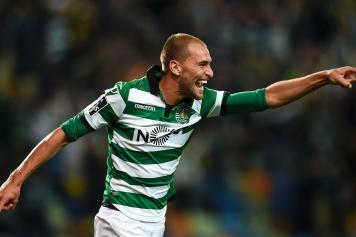 16 May at 15:10
Things in Sporting Lisbon's season have decisively gone south.

According to reports from Sky Sports (via 101greatgoals), 50 angry fans invaded the team's training centre yesterday, assaulting the players and staff.
​Their "reason"? Sporting's inability to defeat Maritimo at the weekend, leaving the Lions outside the Champions League spots in third place. Quite why they lost the plot is frankly unfathomable, if anything because Sporting were only three points short of second-place Benfica, and ended the campaign with a massive 78 points anyway.
The result of this particular assault? Attacker Bas Dost was cut, resulting in his likely being unavailable for Sporting's upcoming Portuguese Cup final appearance against Desportivo Aves.
The Lions' official statement was a hard one:
"Sporting Clube De Portugal vehemently repudiates the events recorded today at Sporting Academy.
We cannot in any way condone acts of vandalism and aggression to athletes, coaches and staff of professional football, nor with attitudes that make up the practice of crime that do not honor and ennobled sporting clube de Portugal.
Sporting is not this, sporting cannot be this.
We will take all steps to establish full responsibility for what has happened, and we will not fail to demand the punishment of those who have acted in this absolutely regrettable manner"