STAT ATTACK Totti and De Rossi's 1001 Calcio nights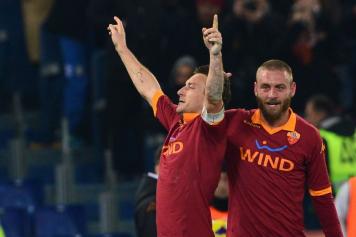 25 October at 14:18
Francesco Totti and Daniele De Rossi didn't just get to celebrate a 4-1 humbling of Palermo on Sunday evening.
As confirmed by the Giallorossi's official website, the dynamic duo also celebrated their combined 1001th appearance in Serie A, De Rossi having notched 395, his captain a stunning 606.
Only the Paolo Maldini - Billy Costacurta / Maldini- Franco Baresi combinations have made it past the 1000 mark.
It's a truly remarkable achievement.