Stats prove Spalletti is better than Conte and Mourinho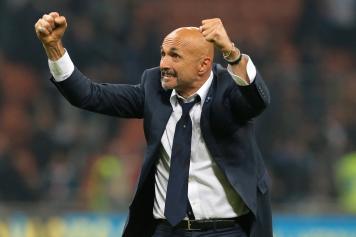 21 November at 16:05
Today's edition of La Gazzetta dello Sport analyses Inter's form under Luciano Spalletti so far, and explains how the former Roma coach is doing better in his debut season than many of his more illustrious colleagues have in recent times.
The Nerazzurri have taken great strides under the Tuscan's leadership, as they look to return to the pinnacle of Italian football. Compared to coaches of other big clubs in their debut season, only Massimiliano Allegri has a better record. In 2014/15, he started with eleven wins, a draw and a defeat.
Meanwhile, Antonio Conte's Chelsea managed 31 points in their opening 13 matches, and Pep Guardiola's best ever start was in 2008/09 when he led his Barcelona side to ten wins, two draws and a defeat.
José Mourinho? He managed 32 points on two separate occasions; in 2004/05 with Chelsea and 2010/11 at Real Madrid. Lastly, Maurizio Sarri only managed to win 28 points during his debut campaign in Naples.
(La Gazzetta dello Sport)
Jordan Russell (@JordRuss96)