Steward has spleen removed after being hit by Candreva free-kick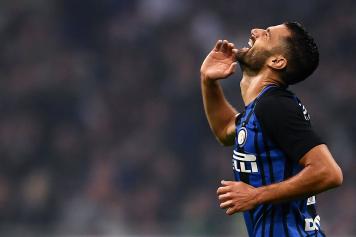 12 April at 17:05
Marco Rapisarda, an Italian steward in service during last week-end's clash between Torino and Inter has had his spleen removed after being hit by a free-kick of Inter and
Italy star Antonio Candreva.
Our very own reporter in Turin Andrea Piva reports the steward was not looking at the pitch when he was hit by the ball last Sunday.
Marco Rapisarda was in charge of monitoring what happened in the stands and the ball hit him from the back
so there was no way he could avoid it.
Despite being hit by the ball, the steward continued to work and went to hospital on the following day. After a close monitor check,
doctors found out that his spleen had been managed by the ball and decided to remove it through a surgery.
Marco Rapisarda is currently hospitalized at Turin's Martini hospital where he was also visited by a delegation of Torino.