Sturaro's Sporting move on the verge of collapse after failed medical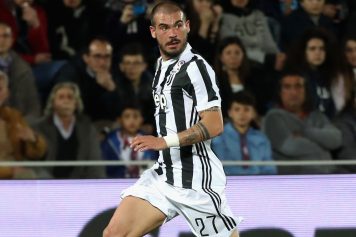 11 August at 18:15
Since the signing of Emre Can from Liverpool at the start of the transfer window Juventus have been in search for a team that would take Stefano Sturaro from the Old Lady.
Juventus received offers from a number of Premier League clubs, however none of them were convenient.
Now after he almost secured a move to Portugal, thins could be falling apart. Sturaro at Sporting, the deal is on stand-by if not even at risk. The midfielder is in Lisbon to finalize his transfer from Juventus, but as reported during the medical visits there were physical problems for Sturaro, who did not take part to the tour with Juventus in USA for clinical problems.
Speaking at the press conference, the coach of Sporting Lisbon José Peseiro said: "Sturaro? Until it is official, I will not say anything, there are other players in the sights of Sporting that you (journalists) do not know about.