Sundas: "Inter-Messi is possible because of Juve..."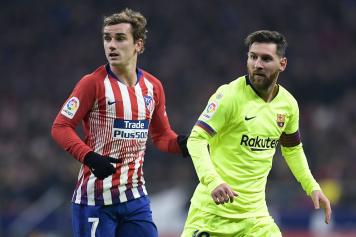 21 December at 22:37
Could Lionel Messi join the Serie A in the future? According to agent Alessio Sundas, it is quite possible. Here is what Sundas had to say on the matter as he spoke to the press (
via Calciomercato.com):
"Lionel Messi to Inter Milan? Well with Juve acquiring Cristiano Ronaldo, anything is now possible for me. Juve paid a huge amount to get Ronaldo and this has opened things up according to me. The bianconeri have already made a lot of money back from the Ronaldo deal thanks to the marketing side of things. If Juve were able to get Ronaldo from Real Madrid then I think that Inter can at least give it a shot for Lionel Messi. What do they have to lose? I think it is possible so let's see how things evolve in the near future. It will also depend on Barcelona...".
For more news you can visit Calciomercato.com right here right now.