Super agent explains why Man Utd striker left Juventus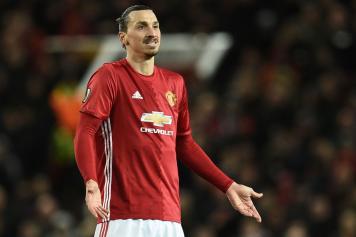 24 October at 18:00
Mino Raiola has spoken about client Zlatan Ibrahimovic's move to Inter back in 2006,
claiming that it had "nothing" to do with Calciopoli.
The Swede had just won two Serie A titles with Juventus, but they were revoked when the Bianconeri's masterminding of a huge match fixing operation was uncovered by the authorities, leading to their relegation to Serie B.
​Raiola claims that Zlatan's move to Inter – where he would win three straight Scudetti before transferring to Barcelona – had nothing to do with that. This seems unlikely, with the likes of Fabio Cannavaro also leaving to avoid playing in Serie B. Patrick Vieira even joined Ibra in Milan.
"When Zlatan left Juventus, he'd already been prepared for a year," Raiola insisted, speaking to Expressen.
"It wasn't because of the scandal, it was nothing to do with that, I had already arranged the deal.
"I felt it was time to move to Inter, and in my opinion Zlatan was the ideal. He went to Inter to write history.
"He didn't like the idea of going to Inter at first. Then he was irritated because he knew I was right.
"At the end of the day though he does what he wants. No animal in the world; elephant, weapons or bombs can make him do something he doesn't want to do.
"After Barcelona I knew he had to go back to Milan, but not to Inter."