Suso and Donnarumma could leave AC Milan this summer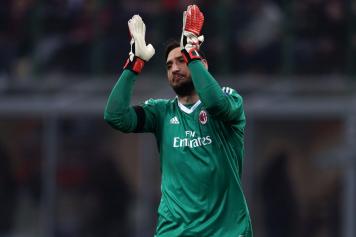 16 April at 10:00
As Champions League is getting further and further away from their reach, Milan could see two of their best players depart this summer.
In fact, according to
Tuttosport
, the lack of Champions League could be the decider for Suso, who has a €40m release clause included in his contract. The Spaniard will most likely evaluate the situation after the season, should Milan fail to reach Champions League.
According to
Corriere Della Sera
, Gigio Donnarumma could also leave the Rossoneri this summer. Yesterday, after his incredible save on Milik to keep the scores level, he spoke to Mediaset in an interview. He didn't exactly give a reassuring statement, as he said that Mino Raiola handles all of the stuff surrounding the transfer market; an agent that clearly is looking to move his jewel this summer.
Therefore, it's likely that at least one of these two will leave San Siro this summer.