Exclusive: star winger tells his contract extension conditions to AC Milan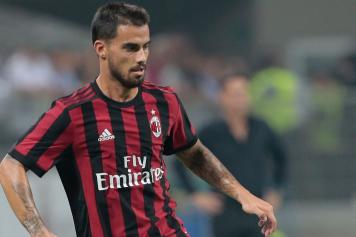 07 August at 12:45
AC Milan star winger Suso wants to sign a contract extension with the
rossoneri
but the two parties are still negotiating over a new deal.
The Spaniard's current deal
expires in 2019 but during the last campaign he proved to be one of the most reliable AC Milan players
and the Serie A giants want to reward him with a new deal.
Talks between the player's agent and the club are ongoing. The last meeting between the two parties took place last week when the player's entourage informed Massimiliano Mirabelli about their client's contract extension conditions.
Suso wants a new
€ 3 million-a-year deal,
a sum that AC Milan are still not open to match.
Sources close to the club, however, have told calciomercato.com that representatives of AC Milan are optimistic about a positive end of negotiations.
The player could eventually sign a two-year contract extension worth €
2.8 million-a-year as AC Milan want to extend Suso's deal until 2021.
Tottenham and Roma remain interested in the former Liverpool flop
and they will keep monitoring the player until he signs his new AC Milan deal.