Suso untouchable for both AC Milan and Gattuso, contract renewal on the horizon?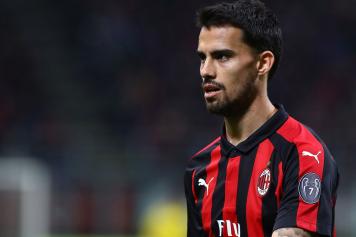 08 March at 19:45
Gennaro Gattuso spoke in a press conference
ahead of AC Milan's matchup against Chievo today, defending one of his key players - Suso.
Sky Sports elaborated on the quotes
and added some information about a potential renewal for the Spaniard.
According to the Italian source, Gattuso's words today at the conference were eloquent. For him, Suso is a player of extraordinary importance. Regarding the contract, there has never been a request from the player's agent for a meeting to discuss a renewal of the current agreement.
It was rather a desire of Milan to try to modify the contract, to remove the release clause set in it, through a new proposal. There is still no agreement so far but there is total serenity around the subject. The 40 million release clause remains a "danger" for Milan, which can be activated only by foreign clubs.
That said, it cannot be excluded that Leonardo and Maldini make a further step towards the player, which is considered untouchable by the ownership also because, with 40 million, in a market with crazy prices, it is difficult to find a substitute for a player who remains fundamental for the club.