Sweden, Gunilla Axen: "Three Swedish players sent me dirty pics...."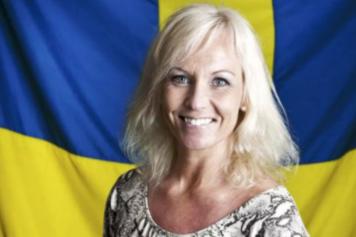 23 October at 20:28
Gunilla Axen (ex Swedish female footballer) accused three Swedish footballers (who were important members of the Sweden national team) of sending her dirty pictures. "Three players of the Swedish national team sent me dirty pictures from 2003 to 2010. I received many sexual harassments".
NO NAMES - The ex-footballer did not want to reveal any names (picture via
newsnetz.ch)
, here is what she added : "It was three players who had important roles within the Swedish national team. They sent me and two other girls these dirty pictures of them. I don't want to reveal any names but when these players hear about this, I am sure that they will be scared. This would make me very happy since I am still very mad of this situation. Lars-Ake Lagrell (who was Swedish football president at that time) wanted to hide everything, which isn't right ...".
Sweden will be taking on Italy in the World Cup qualification playoff round. Both games will be played mid-November as this should be an exciting match-up...