Szczesny: Juve have better chance of winning UCL with Cristiano Ronaldo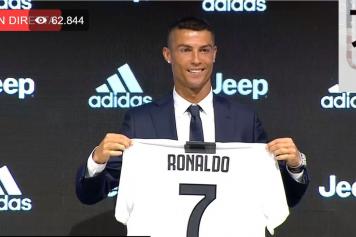 27 July at 16:00
Juventus have a better chance of winning the UEFA Champions League following the arrival of Cristiano Ronaldo, says the Turin club's goalkeeper, Wojciech Szczesny.
"It gives us a better chance, that's for sure. It's still our dream, but with the arrival of Cristiano I think it becomes more of a realistic dream," he said.
"I don't think it adds any pressure. It gives us more confidence that we can go and challenge in Europe.
"You want to play with the best players, and the arrival of Cristiano gives us the belief that we'll play better than last year."
CLICK
HERE
FOR SERIE A NEWS
CLICK
HERE
FOR PREMIER LEAGUE NEWS
CLICK
HERE
FOR LA LIGA NEWS