Szczesny reveals how he welcomed Ramsey to Juve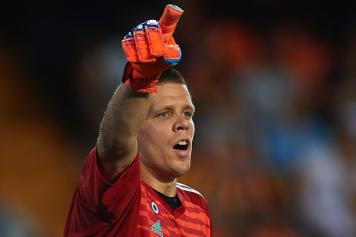 20 May at 21:55
Wojciech Szczesny spoke to
Tuttosport
recently (via Calciomercato.com), here is what he had to say:
"Allegri? He cried, he got very emotional which is normal. The past three days were nice but also very strange. It will be very weird to see him leave, we all want to wish him goodluck in his new potential adventure. Pinsoglio? He is a great lad and he is the best keeper we have here at Juve, I swear. I am happy to let him play the last game of the season. Ramsey? I invited him out for supper a few days ago. He is a great player and he will certainly help us win trophies. Daniele De Rossi? He has always been a great player and a great leader that's for sure. He is a great captain and I am very surprised that he will be leaving Roma like this. Sometimes certain decisions have to be made but it is still weird...'. More to come...
Juve are coming off a 1-1 draw against Atalanta in the Italian Serie A as this was their final home game of the season.