Szczesny: Ronaldo is one of the best in the world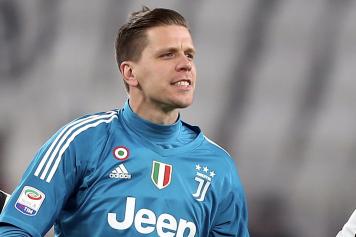 12 August at 19:35
After the last friendly game at the Villar Perosa against the Primavera team, ahead of Serie A kick-off. Juventus goalkeeper Wojciech Szczesny gave his thoughts on Cristiano Ronaldo, Mattia Perin and who will win the Champions League next season.
SEASON - "We must fight on all fronts, obviously we want to do well in Serie A and doing well in the Serie A can help from all points of sight ".
RONALDO - "Playing with him helps, he is one of the best in the world, and he makes a huge difference".
PERIN - "With Perin, the relationship is excellent, I'm ready to wear the Juventus shirt, he too has proven to be equal, and he will give us a lot of confidence".
FAVORITES FOR CHAMPIONS LEAGUE- "We are all on the same line, we, Real Madrid and Barcelona, we all start from zero points".
FIRST DAYS WITH RONALDO - "He scores a lot of goals in training (laughs), but it helps us to improve".