Szczesny warns Man Utd ahead of UCL clash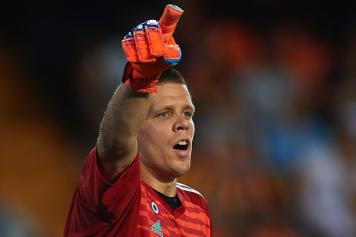 21 October at 17:00
Wojciech Szczęsny
spoke to Sky Sport
about yesterday's draw against Genoa, admitting that it was a disappointing result indeed for the Bianconeri.
"I think a win prepares us better for the next game, so it was a disappointment. We wanted to win and take home the three points. There was a lack of attention second half and we conceded a goal a little too easy, we lost two points.
"There is a disappointment, they all stopped, thinking that the ball would go out for a corner. Instead, the cross was great, as the header. We needed more attention."
"Against Manchester United, it will be a difficult game, a physical game, a battle. I debuted at Old Trafford and that time I lost, but last time I won and I want to keep doing it," the goalkeeper concluded.
The game against Man Utd will be played on Tuesday evening.