Tavecchio: many wanted Italy not to qualify to the World Cup so I would leave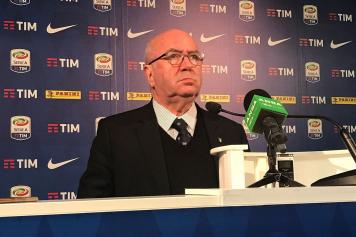 10 September at 18:00
Former Football Federation president Carlo Tavecchio spoke at Radio Sportiva, on Italy's failure to qualify to the last World Cup: " I was struck after we did not qualify to the World Cup and I resigned. There were several who were hoping for the elimination of the Azzurri just to get me to leave.The situation is now confusing at the national team, but Mancini is an excellent coach for the future."
Tavecchio resigned only one week after the Azzurri failed to qualify to the World Cup.
On the Italian football crisis: "We have been told that Italian football lives on CONI funds and this is ridiculous, it lives for 80% with its own means and then takes a minimum contribution.The FIGC has 4 teams in the Champions League and we have brought the VAR as a great revolution."
"Previously, I have asked several times for a maximum of five foreigners per team, but I no one listened to me."