Team's 'chocolate' tweet sparks racism row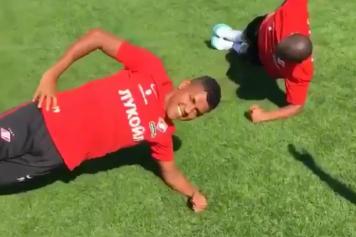 13 January at 14:30
Spartak Moscow created a storm on twitter after they posted a video with a racially insensitive remark on their official team twitter account.
"Watch chocolate melt in the sun," accompanied a video of three black players stretching in the sun.
Racism in Russia is not view the same as other western countries. It's unclear whether the players were aware of the tweet, nor if they've complained about it.
Watch the video below. What do you think?
Смотрите, как шоколадки тают на солнце #Джикия #Дубай #сбор #спартаквОАЭ #краснобелые #Спартак pic.twitter.com/EUvYRp0H8T

— FC Spartak Moscow (@fcsm_official) January 13, 2018