Ter Stegen: Thiago should come back to Barça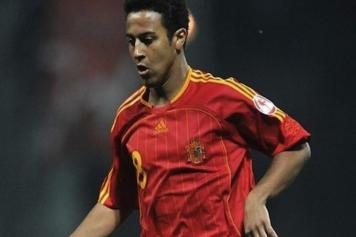 14 June at 11:10
It looks like Barcelona are lobbying to get Thiago Alcantara back.
Reports have been swirling around for months that the former Culé wants to return to his old club, even that the Bavarians are tiring of him.
​Though he has tended to perform well, the Manchester City target has been dogged by injuries in his four years in Germany.
​Speaking to Sport Bild, Marc-André Ter Stegen voiced his wish to bring back the Spanish international:
"I would like to have Thiago at Barca. His playing style suits us and from our viewpoint he is an interesting player.
"Thiago is a special type of player. He definitely would offer us different possibilities. If a transfer happened, it would be brilliant both for him and for us."
With Philippe Coutinho potentially joining the front three, the Catalan side would need a central midfielder to help replace Andres Iniesta.
Ter Stegen isn't the only Barça man who wants Thiago back.
Bayern legend Lothar Matthaus was very critical of the midfielder recently, saying that Bayern should sell him if they get a good price.
"Thiago hasn't made the difference in the big games. I actually think he's good but he's been a shadow of his former self recently,"
Matthaus told Sport Bild
back in the Spring.
"Thiago has disappointed me in the past few weeks. I don't know where his head is. With these performances, he's not a player for Bayern Munich. If a suitable offer is on the table, then Bayern should think about it," he added.