Terrible news as a young Juve academy player passes away in America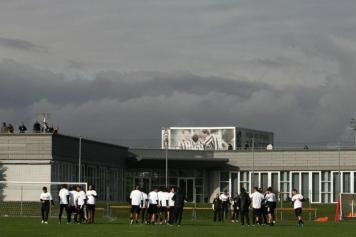 19 September at 19:44
There is some terribly sad news that occured in New York during a Juventus Soccer Academy training class/session as Tommaso Cerase (9 years old) passed away.
As MlsSoccerItalia revealed (via ilBianconero),
the situation is under investigation but it seems like a goal net fell on him which caused the terrible incident.
The youngster was participating in the Juve camp day as he and his family lived in Upper West Side (New York). His mother Barbara Riccardi was present during the incident. They rushed little Tommaso to the Roosevelt Hospital but the medics could not do anything to save him. As previously said, the incident is being investigated by the NY Police departement as more details will likely follow soon.
This is very sad indeed as the entire Juve academy is currently under shock. Our heartfelt sympathy goes out to the family and friends of the child in these difficult times...