Tevez reveals the difference between Messi and Ronaldo's routines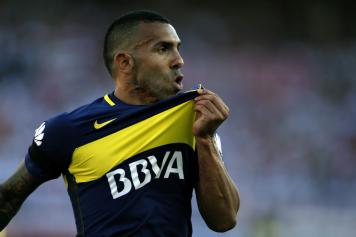 11 September at 22:15
In an interview, former Juventus man
Carlos Tevez spoke
about the difference between Cristiano Ronaldo and Lionel Messi, having played with both of them during his career.
"I've never seen Messi in the gym, just as I've never seen him do technical exercises. He does everything in a natural way, as it all comes spontaneously with the ball. Ronaldo, on the other hand, instead was always in the gym.
"If we trained at nine in the morning, he would train in the for roughly an hour before the training even started. The gym became like an obsession for him," Carlos Tevez concluded.
Even though Ronaldo and Messi are no longer playing in the same league, the debate still remains in regards to who is the best player in the world.