Ronaldo's Juventus debut to be broadcasted for free in the UK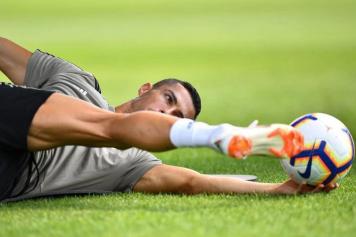 06 August at 18:40
Since joining Juventus, Cristiano Ronaldo has been breaking all the records set before him in Italy, now his effect has reached the UK.
The most popular athlete worldwide has broken fee records, shirt sales and had his announcement on social media hit more likes than any other athlete in history.
Now with the player expected to make his debut for Juventus on the first matchday against Chievo Verona, Eleven Sports channel have decided to broadcast the game live on Facebook for all the viewers in the UK for free.
In the following week, English users will be able to watch Valencia-Atletico Madrid, Valladolid-Barcelona and Torino-Inter for free, on the second day of both Liga and Serie A.
This will be the first time fans of Juventus will get to see their new man in action; after the 33-year-old Ballon D'Or winner made a €110 million move from Spanish giants Real Madrid to Juventus in the middle of July.