The emergence of Andre Silva comes at a crucial moment for AC Milan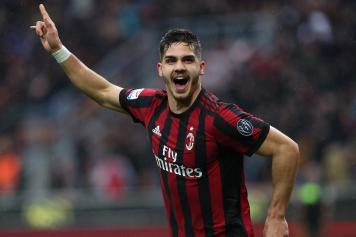 18 March at 21:00
It's taken long enough.
After more than seven months, Andre Silva is finally showing the production that made him such a highly coveted target of AC Milan's.
To be fair, though, the production has been there…just not in Serie A.
Before being bounced from Europa League by Arsenal, the Portuguese international had netted 8 goals in 14 games in the competition. However, it wasn't until last Sunday that he scored his first goal in Serie A.
The goal, a last-second header to lift the Rossoneri to victory over Genoa, seems as though it may have jumpstarted his domestic production. His 82nd minute winner on Sunday afternoon lifted AC Milan over Chievo.
The importance of his production is a far cry from just two weeks ago when many Milan fans were calling for him to be sold only a year after his high-profile transfer from Porto.
Now, with him being directly responsible for Milan's last six points, and leading their charge for a European spot, it's hard to justify such a move if he continues on this path.