The importance of Icardi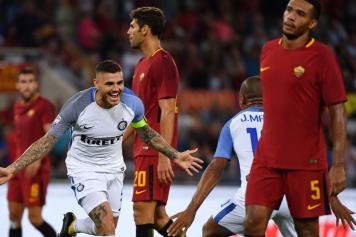 13 September at 10:15
As Mauro Icardi's penalty nestled into the back of the SPAL goal, it simply felt like the norm for the 57,000 frequenting the Stadio Giuseppe Meazza. This after all is what their lethal Argentine does, he scores goals and it would be complacent to take it for granted. His tally this term, is already at an astonishing five goals in three games, a feat even more impressive when you realise they have played Fiorentina and Roma. This is why the Nerazzurri are keen to offer him a new deal that will tie up his long-term future.

In Milan, Premium Sports are indicating that Inter are ready to offer the 24-year-old a new deal even though only signed one with him last October. The contract would increase his 4.5m Euro salary but more importantly it would allow them to up his release clause. This at present, stands at 110m Euro though this only applies to foreign clubs. This summer's incredible transfer window has seen Neymar Jr's departure to PSG change the footballing landscape and makes Icardi's clause look poultry. The club are hoping to tempt him with this new deal, which will be profitable for him, especially when his agent is his wife Wanda.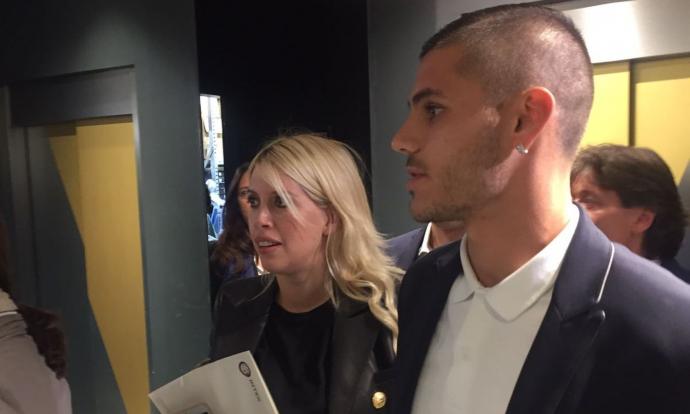 The need to keep hold of the Argentinian seems more relevant now than ever before. This season Luciano Spalletti is threatening to have a creative, direct and solid team that could challenge for the Champions League for the first time in a while. In previous seasons, no matter what drama has unfolded on and off the pitch and despite the turnover of coaches or his lack of supply, Icardi has been prolific and a constant in an otherwise crazy and volatile environment.

It is perhaps his tactical awareness that has allowed him to flourish in so many difficult environments. His schooling was a good one although it did not start on the streets of his birthplace, Rosario, as his parents moved to Gran Canaria when he was only six. It was here that he honed his lethal art form playing for the youth teams at Union Deportiva Vecindario. This club (before they were dissolved) sat in Spain's fourth tier and despite their lowly status they managed to coach young Icardi well. In these youth leagues, he amassed an incredible 500 goals and this attracted the attention of Barcelona where he would continue his career.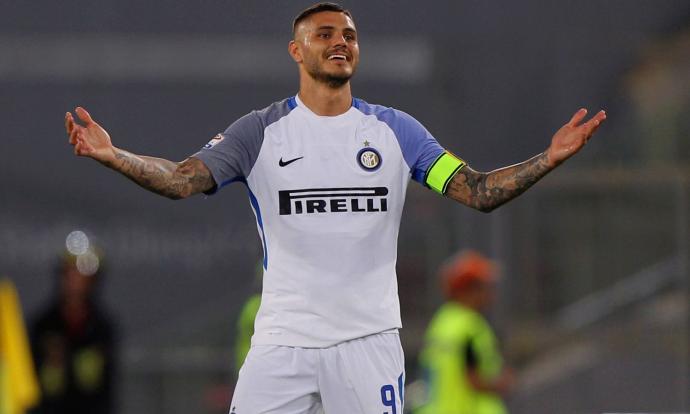 Icardi has always had his own mind that is for sure and despite many believing he was released from Barcelona, he in fact decided to move to Sampdoria to find first team football. The league suited him, he proved he needed one chance to sum it all up and ten goals in 31 appearances were enough to see Inter come calling. Since the he has gone from strength to strength in a team that has been struggling to find itself. He has amassed 79 goals in 141 games in all competitions since 2013 and perhaps just as telling he has created 23 assists a skill he developed more as his Inter career went on. It is this reason that the Nerazzurri are desperate to keep hold of their star man as when looking at the squad there are few alternatives.

Inter have some winnable fixtures before the Derby Della Madonnina in October. Crotone, Bologna, Genoa and Benevento all represent fixtures that Inter, in this current form should win. Take Icardi out of the equation however, say for a moment he was injured for these games and they suddenly look much more difficult. Would Eder, Andrea Pinamonti or perhaps Yann Karamoh be able to fill the void left by El Nino Del partido.

For Inter the importance of Icardi is as relevant as it ever has been before. He seems mature, settled, he is providing assists as well as his usual glut of goals and he has been called up (eventually) to the national team. It is perhaps somewhat of a miracle that they have not come close to losing him before and it is crucial that they can get a new contract on the table with a release clause relevant to the current market. It is also a warning that they may need to look for someone who can share the burden, as whilst it is right for him to be crucial, it is wrong for them to be dependent on him.

@RichHall80

Richard Hall