The latest from Milan: Yonghong Li's newest strategy to convince UEFA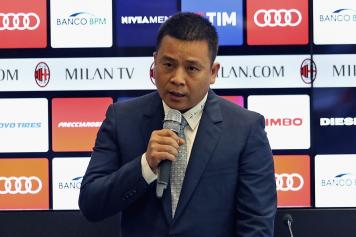 09 June at 13:10
The much-feared verdict in Milan (June 19) is approaching and it will be received by the Arbitration Chamber of the Uefa Club for Financial Control of the Clubs after the double refusal to voluntary and settlement agreement. The Rossoneri seriously risk not being able to take part in the Europa League, but in the next few hours very important news could arrive on the corporate structure, which could able redesign future scenarios.
Yonghong Li, president of AC Milan and the parent company Rossoneri Sports Investment, is increasingly active in the search for a minority shareholder able to buy shares of between 30% and 40% and to immediately bring new liquidity.
The fateful date of 30 June is also approaching, within which the number one rossonero will have to proceed to pay the last portion of the 30 million euros to complete the capital increase launched by the board and remove the spectrum of the alteration with the Elliott fund, which for its part requires the repayment of the loan of 303 million by October, excluding interests.
Mr. Li's idea is to quickly present the new member, whose profile holds the most absolute confidentiality, in order to provide especially important assurances to the UEFA on the solidity of its project and drive away the doubts that led to the failure to accept the settlement agreement. A Milan with a strong partner, able to contribute to business continuity, would be more credible in the opinion of the judging committee and could avert the danger of heavier penalties.
Follow all the latest on Milan's financial future and transfer news here
http://calciomercato.com/en