The many questions surrounding Sarri's status at Napoli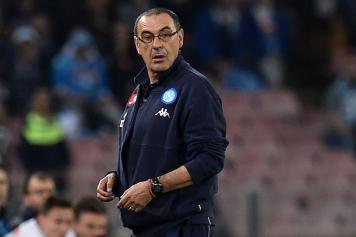 09 May at 11:05
One of my favorite Italian saying is "Il buongiorno si vede dal mattino" which literally translates "you can tell if it's a good day from the morning". I've always taken this to mean that often a situation evolves based on the way it started- as an example if you have an affair with someone who is married, you shouldn't be surprised if that person then eventually cheats on you. While I don't have personal experience with this scenario, I've been thinking a lot about this while pondering Maurizio Sarri's situation at Napoli.

The former Empoli manager has certainly raised his profile significantly this season. The attractive and distinctive style his Napoli plays with has made him a hit with football hipsters who coined the term "Sarri Ball", and even when he lost to Manchester City in the Champions League he received a lot of praise from the manager he has most often been compared to in Pep Guardiola- it also didn't hurt Sarri's brand that many pointed out how much he and Guardiola resemble the main characters from Gomorra.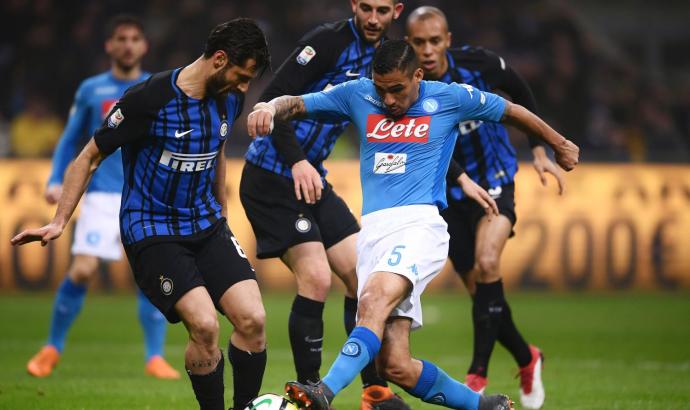 ​But while Sarri is a hot name on the coaching carousel discussion now, his uncertain status at Napoli is nothing new. It actually has been this way from the day he was hired- while it certainly was a "Buongiorno" when he signed with the partenopei after just one season in Serie A at Empoli, his current club wasn't fully convinced he was the right person to continue the cycle that Benitez had started a few years before.

In fact Napoli's top choice to replace Benitez was Jurgen Klopp, but they eventually set their sights on Sarri who had impressed many in Serie A for his work at Empoli, a newly promoted team that wasn't afraid to play offensive football even on away matches against the top clubs. But even during the negotiations with Sarri, president De Laurentiis had his doubts and made a last second push to hire Montella before he ended up at Milan (talk about a great what if…)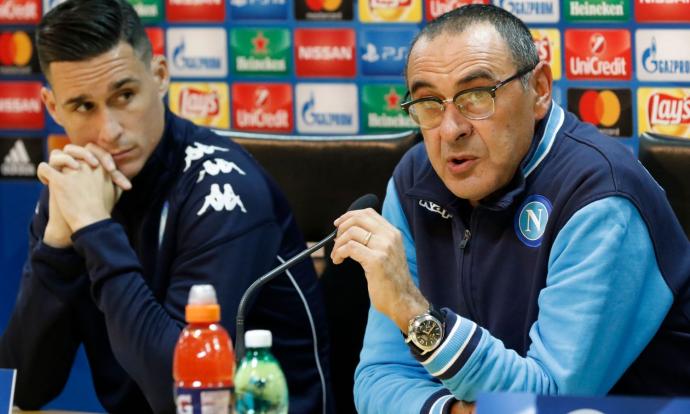 Sarri ended up signing an odd contract with Napoli- basically a one year contract with Napoli holding options on the following seasons, essentially De Laurentiis wanted to take things one year at a time with Sarri. But as part of the deal, the Tuscan manager also received an exit clause worth 8 million euro to leave this summer. Now Sarri's reputation has improved enough that he would never have to sign a contract like that again…

​While it's probably safe to say Sarri has shown he was good enough to continue the cycle Benitez started, it remains to be seen if he's the right person to take it to the next level. But that ultimately comes down to if you think that you can win titles in competitive leagues while playing "Sarri Ball" or not, a key question also when pondering potential destinations for him should he leave.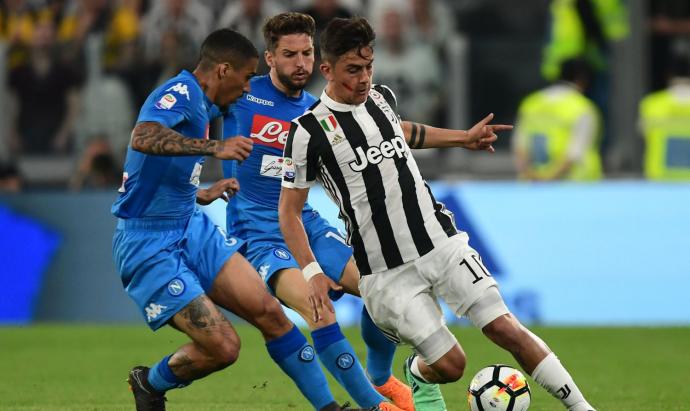 ​Let's start with some basic math- with two games to go, Napoli have collected 85 points this Serie A season. During this winning cycle, Juventus have won the league title three times with 87 points or less- so safe to say that if we strictly go by the numbers you can win with Sarri ball, it just so happens that this great season happened at a time that Juventus continue to dominate Serie A in a rather ruthless way. But there maybe a bit more to the story..

​Koulibaly's goal in the final minutes of the match that took place in Turin a few weeks ago, could have been a devastating blow to Allegri's team. Instead it ended up being a haymaker containing all of Napoli's remaining strength and energy of the season, while it did knock Juve down temporarily- there more rounds to go and Sarri's squad had no gas left in the tank.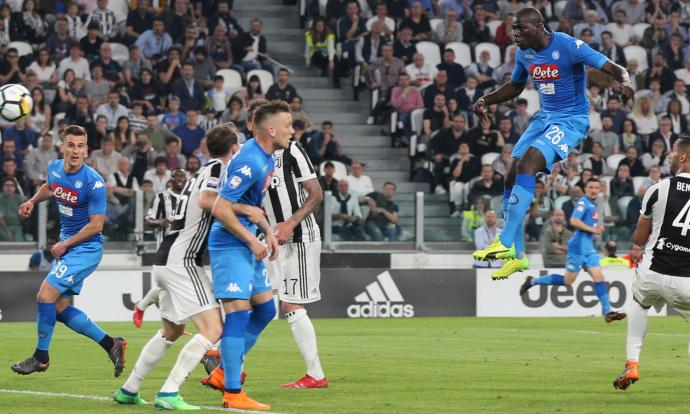 ​While many point to the fact Juventus has much better depth than Napoli (which really isn't up for debate), it's not like Napoli had no quality backups. Diawara and Zielinksi had already established themselves starting caliber midfielders in Serie A despite their young age, Rog and Ounas were/are highly rated international level prospects, Maksimovic had been linked to Premier League clubs prior to leaving Torino, not to mention that Giaccherini, Tonelli and Mario Rui were starting caliber players for mid table teams- but Sarri continued to stick to his starting eleven despite numerous signs they were getting tired.

So now the question is can Sarri learn from this? Despite being 59 years old, the former bank manager has only coached in Serie for four seasons- and has been involved in a title race in two out of those four seasons. Some have pointed to his time at Empoli as the proof he would use young players, but the reality of that club is so different from what he would experience at his next job (or if he stays in his current one) that his time at Napoli is probably much more representative of this.

Unless Napoli or the next club that hires him, imposes him to develop players the way he has Koulibaly, Ghoulam and Jorginho over winning trophies, it's more likely than not that Sarri will stick to his way- the final question then is will he have to face a team as daunting of this current Juventus next season?

@DavidAmoyal

David Amoyal