The Premier League awaits Dani Alves, closer to his Juve exit...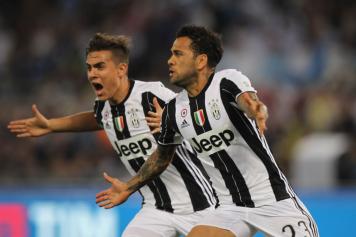 19 June at 19:38
Juventus tackles the problem of Dani Alves. This afternoon, the Bianconeri leaders had a meeting at the Corso Galileo Ferraris in Turin, with agents of the Brazilian defender, the center of several episodes in the last few days that did not sit well with the fans nor the club. First the interview with a Brazilian channel where he suggested to Dybala to change teams and revealed he wanted to play in the Premier League, then the images on Instagram in which he displayed the shoes used in the Champions League final of 2015 won against Allegri's team.
These were episodes that needed to be cleared up face to face, and Juve directors wanted to better understand Dani's situation. And in today's summit, as reported by Sky Sport, the Brazilian's entourage has made a clear request, termination of the contract. A hypothesis which, until now, at home, Juve did not want to hear. They would prefer to turn a profit on the former Barça and Seville player. But after the punctures of the last few days, something has changed, and Juve is evaluating everything. Dani Alves is getting closer to his 'arrivederci'.