The real reasons behind Ronaldo's move from Real Madrid to Juve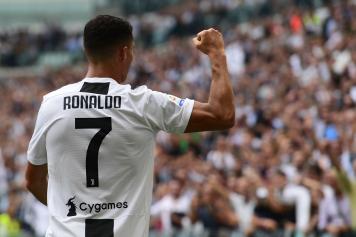 17 September at 12:15
Spanish journalist Guillem Balague gave his verdict on why Ronaldo opted to move to Real Madrid.
Balague is not just a journalist who wrote a book about the Ronaldo in 2015.
"He did not just want more money, he wanted to be everything. Florentino Perez, a Florentine Perez, was born.
Juventus will never be Real Madrid. "
" I look for the roots of his childhood, I spoke with the friends of his youth in Madeira. He was in a poor suburb where he grew up with the love of an alcoholic father, and I think that I understood that Ronaldo is still looking for that love he never received.
"He and Messi are similar, but the Argentine is smarter, shrewder.
"Christian is more sincere, which means you also see his defects. Ronaldo seeks love but he does not know how to be loved. He wants the team to serve him, whereas Messi serves the team.
"He had Alex Ferguson and then his agent, Jorge Mendes [as father figures], I think I think that Cristiano is both the son and the father of many.
"Everyone in his house is a clan, and he takes care of His Friends, sisters, mother, girlfriend, children and Also His brother Hugo, who has had great problems with drug addiction."
The journalist is not in a clan That though, admitting that Ronaldo did not care for his book.
"There's a page in which I refer to something harsh he said about Messi," Balague explained.
"Cristiano never forgave me, he decided I was not one of his own. But I'm not a PR, I look for the truth about a champion who I appreciate tremendously.
"I was there in Verona for the first match of the season. "I'm not talking to you" I met him, "I'm not talking to you". "