Barcelona: Vidal's release clause revealed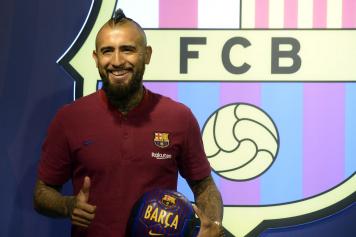 06 August at 17:30
For weeks former Juvenuts midfielder Arutro Vidal was in talks to move from Bayern Munich to Inter Milan. However, as the Chilean was set for a move, Barcelona hijacked the deal and signed Vidal right before the Nerazzurri could work the final terms.
The 31-year-old was presented in a Press Conference today and Barcelona's vice-president Jordi Mestre provided some details on Vidal's deal.
"Vidal will have a € 300 million release clause and as requested by Bayern Munich we won't reveal the price-tag of Vidal."