The Ronaldo effect: Juventus increase ticket revenues by 50%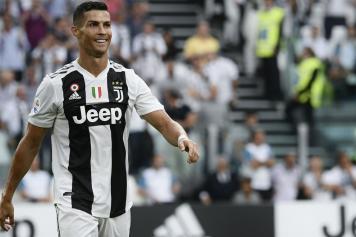 27 August at 11:40
Juventus have increased their ticket revenue by almost 50% in their first home game against Lazio last week-end.
Season tickets for Juventus home games went sold out in less than a week after that the club announced the signing of Cristiano Ronaldo in July.
Juventus fans rushed to the ticket offices to renew their season tickets despite prices being raised by
almost
30%
compared
to the 2017/18
campaign
.
In their first home game against Lazio on Saturday, Juventus made € 2.704.173, an extra 48% compared to the first game of last season played against Cagliari.
The extra cash made by Juventus for the Lazio game is € 882.541 compared to last season.
The Old Lady is also reported to have sold more than 55.00 shirts in the first month of Ronaldo being a Juventus player (income of € 6.3 million). If shirts will be sold at this rate for the rest of the season Juve will earn some € 55/65 million.