The salute of Berlusconi: "I sold Milan to people who have the resources to make them great again"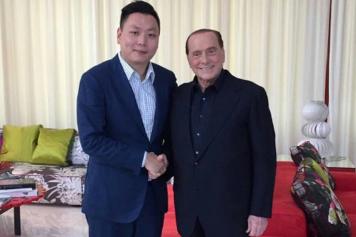 11 August at 19:01
Outgoing Milan President Silvio Berlusconi has used Facebook to salute the fans of Milan. Having sold the club to Sino-Europe Sports Investment Management Changxin for €740 million and with the new investors naming Marco Fassone as the new Director General of the club, the current regime is likely to officially change hands sometime in November. The media-tycoons message on the social media platform read:

"Thirty years ago I bought the Milan for love. I now sell the club for an act of love even greater than before. I entrust the team to a group that has the necessary resources and the willingness to invest and return Milan to a level where they can compete with other major international clubs.
I'm naturally moved and saddened, but I'm also serene knowing that I've having acted once again for the good of Milan, of which I will continue to be a most fervent enthusiast.
These thirty years have given me some extraordinary memories. I had the privilege to lead the team that I love it to become the most titled Club in the world. I remember and thank the great players, coaches and managers who have succeeded one another: many of them will be forever part of football legend, the legend that we have helped to write with extraordinary victories in Italy, in Europe and in the world.
But above all I will never forget the affection of the fans: the passion of millions of people for the colours of the rossoneri was decisive in making this special team, different from all the others, stronger than all the others. With them I will be on the side-line's to exult and to suffer: but I am certain that soon we will celebrate together the new great success with which Milan will honour its great tradition".


​Steve Mitchell @barafundler