Inter won't consider offers for €55m Man United target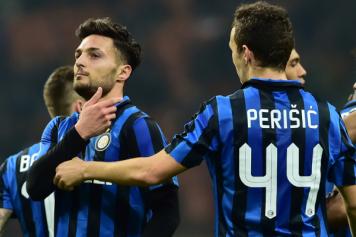 13 July at 17:00
Inter have categorically stated that they won't sell Ivan Perisic to Manchester United.
​Speaking to Sky Sport Italia
and assembled media at the Nerazzurri's training camp, sporting director Ausilio saying that "this will not pass".
​Perisic recently had an outburst at journalists
who asked him about the rumoured move.
"He's training very well with us. We haven't taken any offers into consideration".
The latter comment is probably accurate, as Inter want €55 million for the 28-year-old winger, who has impressed at the San Siro.
The Red Devils are very much interested in the Croatian international, and have already agreed to terms with him.
Trouble is, the Manchester side has yet to offer more than €45m for him. The latest offer wasn't enough to entice the Nerazzurri.
Perisic has scored 18 goals in 70 games for the Milan side. For Croatia he has banged in 16 goals in 57 matches.
@EdoDalmonte