Three Serie A defenders that Liverpool should consider if they want to solve their defensive woes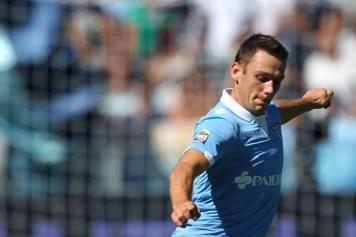 03 October at 20:26
Liverpool haven't started this new EPL season off on the right foot as they currently are in 7th place in the English premier league standings and are already seven points off both Manchester clubs (who are one and two). Their back-line hasn't been good as they have already conceded 12 goals so far in seven games. There are actually a few interesting Serie A defenders who might be available in the coming months as we will take a closer look at all three different options:
STEFAN DE VRIJ (LAZIO) : Already linked with Liverpool in the past few months, De Vrij's contract is set to expire in 2018. Talks with Lazio have been stalling because of the potential insertion of a release clause and if he doesn't renew his deal soon, he can potentially leave for as little as
25-30 million euros
in January. Lazio have already lost Keita and Biglia last summer but if they can't renew his deal, they will surely consider getting something for him in January 2018.
KALIDOU KOULIBALY(NAPOLI): He won't be available in January but he might become available at the end of the season if Napoli fail to win the Italian Serie A league title. In any case he would cost
50+ million euros
as Antonio Conte's Chelsea have also been on him over the past few seasons. He has been very consistant over the last few years as he has been one of the better defenders in the Italian league. He won't come cheap but he would surely be a big upgrade...
MIRANDA (INTER): His contract will expire in 2018 (like De Vrij). Inter and his agent have been in talks for a contract renewal but there is still no agreement yet. It is hard to imagine Spalletti leaving him go in January but if he does (meaning they did not agree on a contract renewal) he would probably cost
about/under 10 million euros
(considering his age). He would come cheap as his experience would be welcomed within Klopp's side...
There are a few solid names here as Klopp should look at the Italian Serie A if he wants to indeed reinforce his back-line...
Jean-Luca Mascaro (@CalcioNews89)