Three things Sarri should fear about Mourinho and Man Utd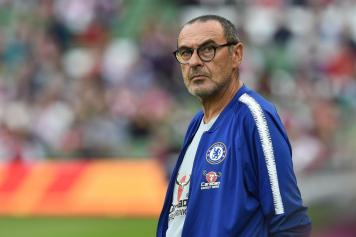 15 October at 22:20
The big clash between Chelsea and Man Utd at Stamford Bridge is just five days away from kick-off, with Sarri's men looking to continue their great start to the season. Mourinho, on the other hand, will be hoping that his Man Utd starts to perform real soon.
Despite the Old Trafford side's poor start, Sarri shouldn't take anything for granted as you just never know with this Man Utd, and the former Napoli manager should be concerned about three special things.
First off, there's always been an inconsistency surrounding Man Utd as of late, making them very hard to predict. Often, though, this has resulted in yet another poor display from the Red Devils, but sometimes we've seen the complete opposite, against all odds really. With that said, not underestimating Man Utd will be crucial for Chelsea and Sarri.
Secondly, the day form of Paul Pogba will be crucial if Man Utd want to get anything out of the game. Whenever the big midfielder performs, it seems the whole team gets a massive boost in quality, often making them very hard to stop once they're in that spell. One option for Sarri could be to man-mark Pogba, although this is usually not something that he likes to work with.
Finally, and perhaps most importantly, it is a big game after all. As most of us have learned by know, previous results don't count for much once it's time for a big clash, which is something that Sarri will have to take into account. This brings us back to my first point; being alert and not giving anything away for free. Just because Man Utd are in a slump, it will not be a cakewalk for Chelsea, far from.
All in all, Sarri has certainly proved his quality in England with his new side. However, as we've seen sometimes in Serie A before, big games is not always something that suits his style of play.
Isak Möller