Top 10 news of the day: Chelsea are on the verge of getting Sarri and Jorginho from Napoli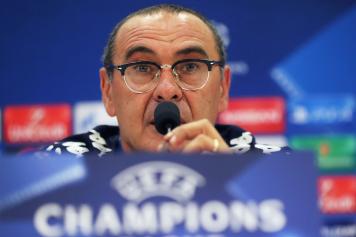 11 July at 23:05
The World Cup returned today as England took on Croatia to see who would face France in the World Cup final (in the end Croatia won). This was a huge game but we also had huge transfer news as it was a big day for us. The major news of the day was the confirmation of a deal between Napoli and Chelsea for Maurizio Sarri and Jorginho. Nothing is official yet but a deal should be complete soon.
Join
CalcioMercato.com
as we take a look at the top 10 news of the day; the first few will be listed below and click on our gallery to see the rest!
1- Chelsea are on the verge of signing Maurizio Sarri as Napoli lawyer confirms a deal ...
Chelsea have been after Maurizio Sarri for some time but they haven't been able to find a deal with Napoli (on his release clause). This is set to change as a deal now seems to be in place that will see Sarri and Jorginho join Chelsea from Napoli." Sarri-Chelsea? Yes well there was a meeting in Aurelio De Laurentiis offices in Rome but Sarri wasn't present.Deal in place? Well talks are ongoing and everything should be concluded before the end of the week. Even so, it' still a work in progress, we have to be patient".
2- Chelsea are also close to Jorginho as the Italian international is set to fly out to London
According to SportItalia and CalcioNapoli24 (and also confirmed by Calciomercato.com sources),
Jorginho is set to fly out to London tonight as he could already have his Chelsea medicals early tomorrow morning.