Top 10 news of the day: Chelsea coup imminent, Manchester United prepare bid for €50m target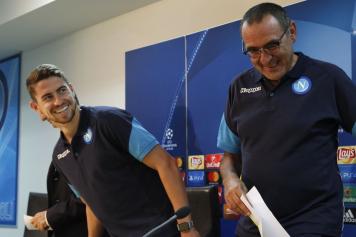 13 July at 23:45
It is that time of the day again and it has been a huge day for transfer news and official deals alike. The final weekend of the World Cup approaches but that doesn't mean the transfer window has been put on hold.
Join CalcioMercato.com as we take a look at the top 10 news of the day…
We'll cover the first few in here, before putting the rest into our gallery.
1-Chelsea signing of Sarri and Jorginho Imminent
Jorginho completed his Chelsea medical today, whilst Maurizio Sarri was in London this evening to sign the necessary paperwork to complete his deal.
2-Manchester United prepare €50m bid for Croatian star
Manchester United are reportedly ready to bid €50m for Croatia's World Cup star, Ante Rebic. The Frankfurt winger has been one of the standout stars for Croatia as they have reached the final of the World Cup.
For the rest of the list, check our gallery!
@snhw_