Top 10 news of the day: Chelsea sign Sarri and Jorginho as Hazard's future is in doubt...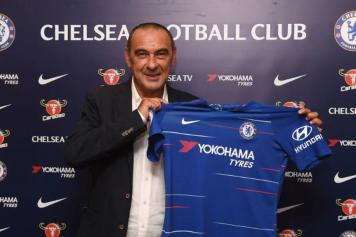 14 July at 22:55
It is that time of the day again and it has been a huge day for transfer news and official deals. The final day of the FIFA World Cup will arrive tomorrow as France will take on Croatia. Today, Belgium beat England as they finished third in the tournament. Join
CalcioMercato.com
as we take a look at the top 10 news of the day…
We'll cover the first few in here, before putting the rest into our gallery.
1- Official: Maurizio Sarri joins Chelsea
​
After what has seemed like forever, former Napoli manager Maurizio Sarri has officially been appointed as the head coach of Chelsea. This morning, Chelsea officially announced, through their website and social media, that Antonio Conte had been sacked; making room for the imminent arrival of the Italian mastermind.Napoli have already appointed Carlo Ancelotti as his replacement in Naples, and it was only a matter of time before the Sarri move to Chelsea became official. Maurizio Sarri is set to appoint Gianfranco Zola as his assistant
2- Official: Jorginho also joins Chelsea
Chelsea has formally announced the purchase of Jorginho from Napoli with a message on Twitter. Following Maurizio Sarri, announced this morning, the official note for the Italian-Brazilian midfielder also arrived moments later. He chose Chelsea while saying no to Guardiola's Manchester City in order to follow his mentor. The player has signed a contract for the next 5 years, until 2023. He will wear the number 5 shirt with the blues.