Top 10 news of the day: Ronaldo joins Juve, Elliott takes over at Milan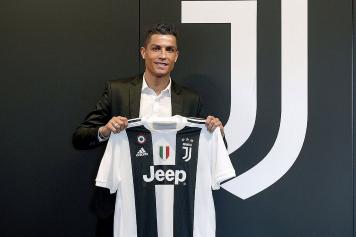 10 July at 23:50
The World Cup returned today as France beat Belgium (1-0) and they progressed to the World Cup final. This was a huge game but we also had huge transfer news as it was one of the biggest days of the transfer window so far. Ronaldo signed with Juventus and Elliott management took over at Milan.
Join
CalcioMercato.com
as we take a look at the top 10 news of the day; the first few will be listed below and click on our gallery to see the rest!
1- Official: Ronaldo joins Juventus:
Juve confirmed the Ronaldo signing today as here was their statement on the matter: "Juventus Football Club S.p.A. announces that the agreement with Real Madrid Club De Fùtbol S.p.A. for the definitive acquisition of the registration rights of the player Dos Santos Aveiro Cristiano Ronaldo has been reached for a consideration of € 100 million payable in 2 financial years, in addition to the solidarity contribution provided by FIFA regulations and additional costs of € 12 million. Juventus and the player have signed a 4-year contract of employment until 30 June 2022".
2- Elliott Management take over AC Milan :
It is now official, Elliott management have taken over at Milan, seizing the club from Yonghong Li. Here is a part of their official statement on the matter: "Ownership and control of the holding company that owns AC Milan has today been transferred to funds advised by Elliott Advisors (UK) Limited ("Elliott"). This transfer has occurred as a result of steps taken to enforce Elliott's security interests after the previous owner of AC Milan defaulted on its debt obligations to Elliott. Having assumed control, Elliott's vision for AC Milan is straightforward: to create financial stability and establish sound management; to achieve long-term success for AC Milan by focusing on the fundamentals and ensuring that the club is well-capitalized; and to run a sustainable operating model that respects UEFA Financial Fair Play regulations".