Tottenham 1-2 Juventus: The best photos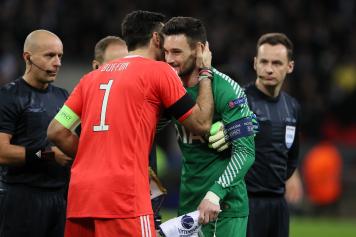 08 March at 12:30
Last night's thrilling Tottenham-Juventus matchup created some truly striking images from famed Wembley.
When the dust settled, Juventus had sent the Spurs packing with a mesmerizing 2-1 come-from-behind road victory.
Tottenham's rising star Son Heung-min looked to put them through with a first-half strike. But goals from Gonzalo Higuain and Paulo Dybala, within a three minute span, sealed the Londoners' fate.
Click the link below to see some of the nicest photos from last night, courtesy of Getty.