Tottenham, Eriksen had a great birthday...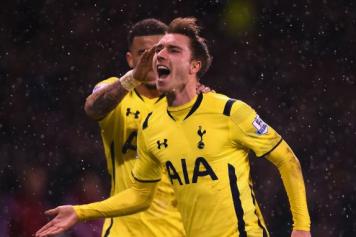 15 February at 09:25
Juventus took on Tottenham two nights ago in the UEFA Champions league as the game ended 2-2. This was a solid result for Tottenham as they got two crucial away goals. One goal was scored by Harry Kane and the other was scored by Christian Eriksen. Speaking of the Danish international, he turned 26 years old yesterday. It was a nice birthday for him as his Spurs side came away with a solid result in Turin. The news paper
Il Romanista
published past quotes of Eriksen (from 2012) as he admitted being a big Roma fan. Here is what he had to say at the time:
"Yes it is true, I am a Roma fan. After every Ajax game, the first thing I do is to go and check the Roma score. When I was 9 years old, I would always take Roma in the Fifa manager 2001 game. I would love to wear the Roma jersey in the future...". He had a great game yesterday for Tottenham as if it was a "derby type game" for him since he is a
Romanista
...